Brief
Our Client is a Food and Beverage (F&B) company based in Singapore.
Problem
Prior to our engagement, the client was only doing their marketing activities on Facebook and using Facebook Ads to reach out to their target audience.
Although there were leads coming from Facebook, these problems arise:
Saturation of key audience on Facebook. The repeated marketing activities on Facebook resulted in targeting an over-saturated audience, leading to high average marketing costs over time.
Lack of presence in other marketing channels, i.e., TikTok and Instagram. New audiences and typically, younger audiences can be found in abundance on TikTok and Instagram. We previously wrote that the main age distribution of TikTok users in Singapore is in the 18-34 years range.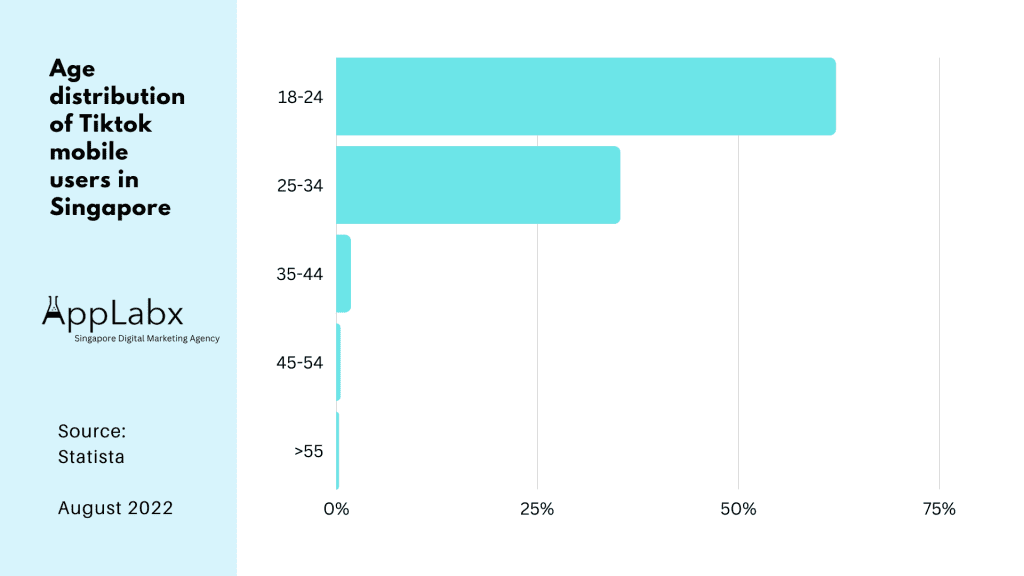 We took on the assignment with three key objectives.
Increase the number of leads on other social media channels, such as TikTok and Instagram
Establish a presence and mindshare for the client for the Singapore market
Improve the content and branding of the ads
Result Summary
Time Period: 1 month
Sales Conversion: 3,365
Cost Per Sale: $2.16
Total Impressions: 2.4m
Total Reach: 803,000
Followers Gained on TikTok: ~2,500
Followers Gained on Instagram: ~2,500
Part 1: Research
We did extensive research on our client's key customers' demographics, behaviors, and interests, in addition to their competitors in the Singapore F&B industry.
Using a wide range of digital marketing tools, we analyzed key insights about the characteristics, likes, and interests of the targeted audience.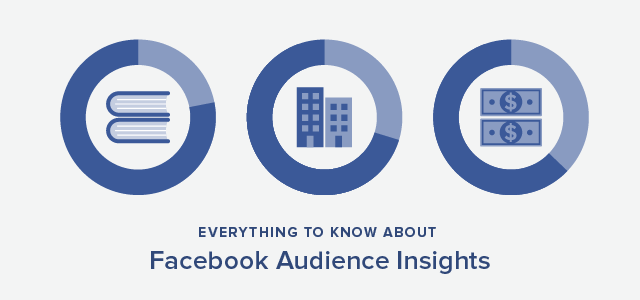 As the marketing campaign coincides with the World Cup 2022 in Qatar, we brainstormed together and implemented a marketing campaign to integrate part of the World Cup's elements into the marketing content.
Some examples that were explored:
Bringing a friend to dine inside the F&B restaurant to get a free meal. This capitalized on the network effect, using diners as an effective "word-of-mouth" channel to bring in more customers for our client.
Wearing a soccer kit, i.e., soccer socks or a soccer t-shirt in order to win prizes. This created a more vibrant and trendy crowd to dine at our client's restaurant.
Taking pictures of the aforementioned activities and hashtag-ing them on social media to create buzz.
The channels that we focused on were:
Part 2: Campaigns
The objective of the overall marketing strategy was to get Sales.
Sales that provide revenue to our client.
With a wealth of experience doing marketing ads campaigns, we were mindful of the need to focus on one or two effective campaign strategies so as to minimize cost per lead.
We did several A/B testing on the ad content and audience targeting to see the group of variations that will result in lower cost per sale, or in marketing speak, cost per acquisition ("CPA").
Based on our accumulated experiences and proprietary knowledge of digital marketing, we employed a variety of ad objectives to have a blended marketing approach.
We find that for branding purposes, having some impression-based marketing campaigns will provide a good initial thrust to build familiarity among the target audience.
However, one has to be careful of focusing too much on ad campaigns that focus on impressions only – as the presence of "fake accounts" and "robotic clicks" on social media platforms might distort the impression numbers and present a lower cost per impression than what the true figure is.
Thus, engagement campaigns will be useful in order to remove "fake accounts" that are scrolling indefinitely.
Engagement campaigns such as "Messaging" and "Post Engagement" campaigns were arguably the two most effective strategies to gather direct and indirect leads respectively.
Last but not the least, we used conversion-based campaigns in order to generate sales.
On most ad platforms, the conversion campaigns use a tracking mechanism in order to track the user journey from viewing the ad, to clicking the ad and finally to making a purchase for the product or service.
For our conversion tracking, we used pixels from Facebook and TikTok to measure, optimize and build audiences for our clients. The pixel works in a way that allows the ad platform to understand the construct of the audience that will more favorably respond to our client's ads and thereafter, to optimize the targeting towards that segment of the audience.
The pixel is also useful for re-targeting campaigns.
The next steps we did were to choose the appropriate targeting and to create creative ads.
Part 3: Targeting
During the marketing execution, we tested a wide variety of targeting based on demographics, age, interests, page, lookalike, and custom audiences.
Depending on the ad content, different ad sets brought about different results.
One important tip that we can offer is the use of the narrowing and excluding targeting features. The narrowing targeting feature means that only those audiences who satisfy all of the conditions stated would get to see the ads.
This aims to expose your ads to the "right" audience who would satisfy some or all of your conditions.
The exclusion targeting feature removes undesirable audiences who if not excluded would only increase the overall marketing costs (as they will click unnecessarily on your ads).
In our case, we used these narrowing and excluding features frequently to get the best mix of audiences to expose our ads to.
For our F&B Client, we initially selected a broad ad targeting and then narrowing as the results stemmed in.
Specifically, our initial hypothesis is that generally younger type of audiences and males are more likely to make purchases for food and beverage.
We ran the ad campaigns for our F&B client for a time period of one month and the distribution of ages can be seen in the two charts below.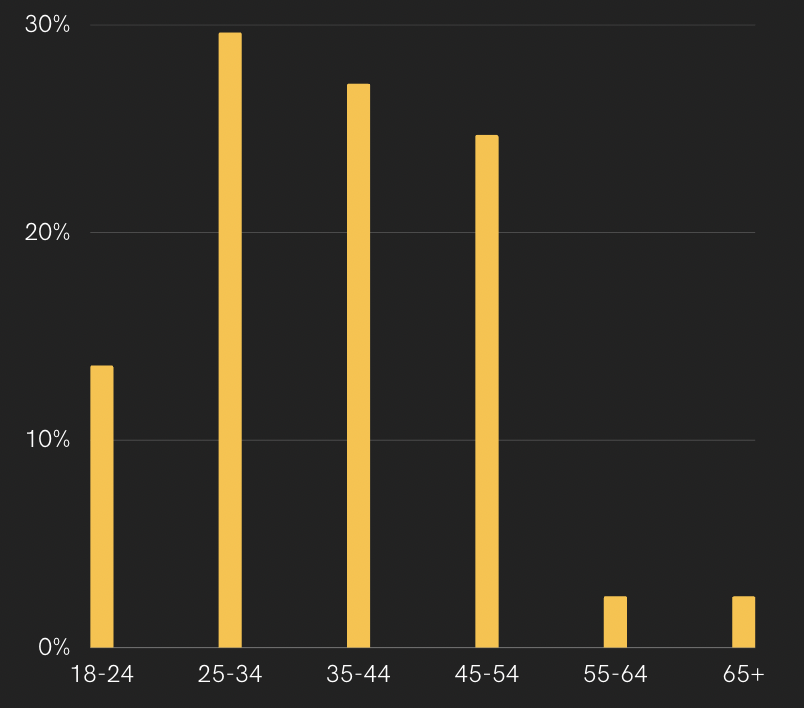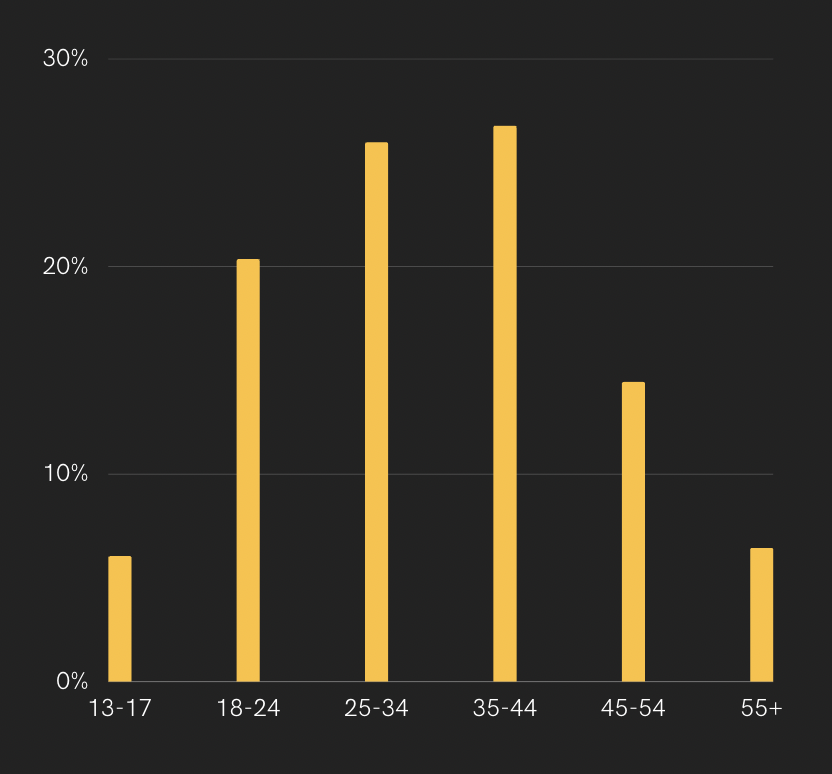 Looking at the charts above, we can see that generally, the results mirrored those of ads results of F&B businesses in Singapore.
Thus, a good way to start your targeting parameters in order to reduce CPA would be to target age groups from 25-34 on Facebook and 35 to 44 on TikTok.
Interestingly, those who are 35 to 44 years old are making more purchases vis-a-vis other age groups on TikTok as we had assumed that TikTok is mainly for a younger crowd of audience.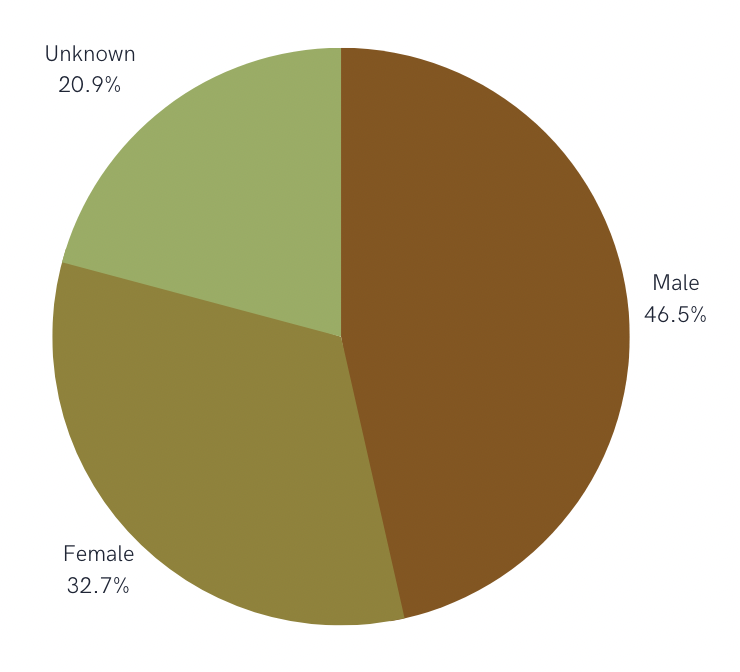 On TikTok, we further analyzed the gender breakdown and found that males were more likely to purchase F&B, to the tune of 46.% as compared to the female audience segment, which comes in at 32.7%.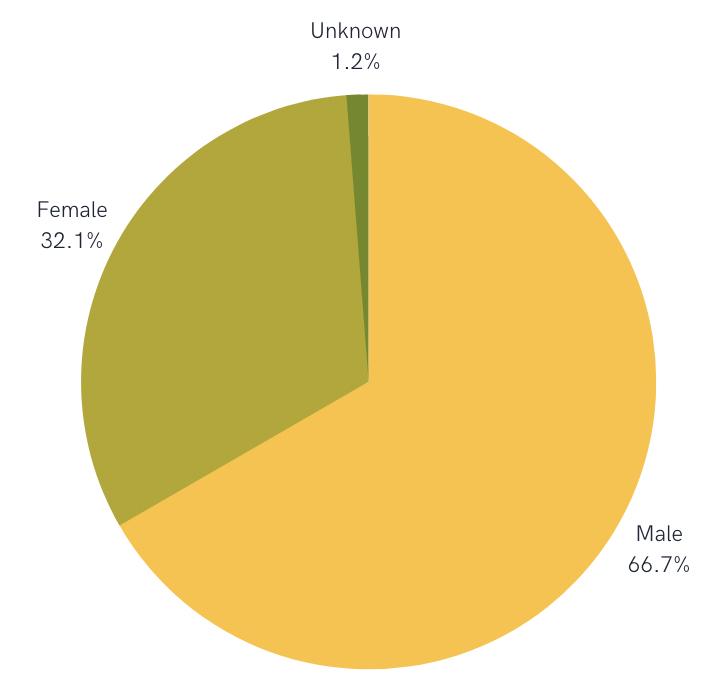 On Facebook, the gender breakdown is even more distinct with males making a significant portion of the customers who ordered online and converted.
That said, overall, this shows the usefulness of TikTok ads for F&B businesses in Singapore as it exposes their brand to a younger crowd of audiences and increases the mindshare of the brand in this segment.
This builds strong brand equity.
At this point, if your F&B company needs help in Singapore for ad targeting on TikTok or on Facebook/Instagram, please drop us an email at [email protected] to inquire.
Part 4: Optimization
The crux and our secret sauce. The beauty of using Ads on digital marketing platforms is the ability to optimize and focus on the best targeting and ads in real time.
The general rule of thumb is to add as many ex-ante relevant ads and ad sets under the campaigns in order to find the optimal ad and ad sets respectively.
In total, we tested broad-based ad sets and unique ads to get a sense of the optimal combination.
Part 5: Results and Data
We delivered more than 3,300 sales in a single month for our F&B client.
On TikTok, the cost per sale is $2.16 with a successful conversion rate of 24%. This means nearly 1 out of 4 viewers made a purchase on TikTok.
This is a strong result.
We reached around 369k people on TikTok with a total impression of 1.3 million.
Assuming a 6 million strong population in Singapore, we managed to expose our client brands to 6% of the total population just in a single month.
On Facebook and Instagram, we managed to reach around 433k people with a total impression of 1m.
In total, assuming non-duplicity of results, our campaign in 1 month reached a total of around 803k people with a total impression of 2.3m.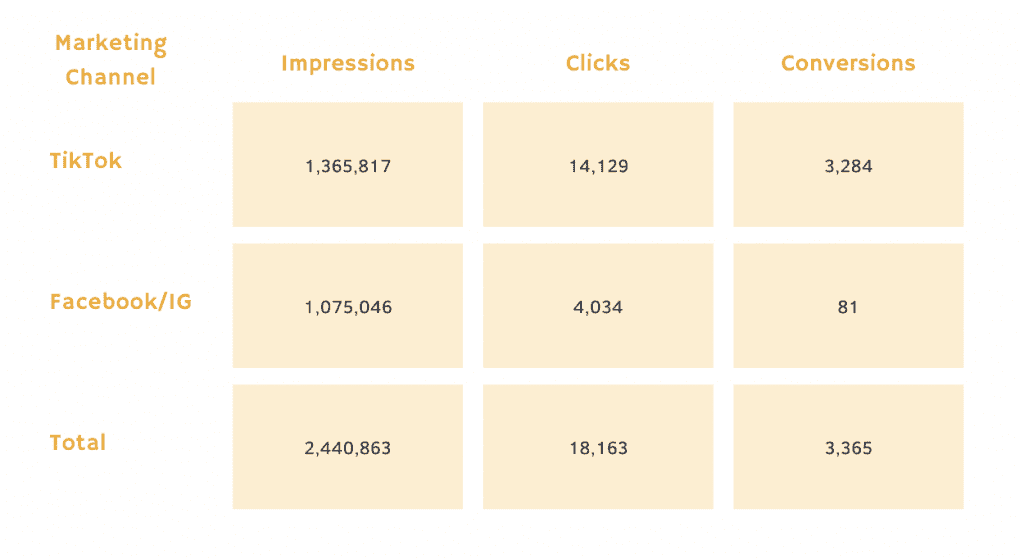 Our team incorporated external events, i.e., World Cup 2022 into the marketing content mix of the client.
Coupled with our innate knowledge of ads and audience targeting, we managed to deliver a low cost per sale of $ 2.16. This is a relatively low cost per acquisition in the F&B industry.
Furthermore, we helped push our client's brand on TikTok and Instagram and gained around 2,500 followers on both platforms. Given a low initial base of 19 followers and 3,200 followers on our client's TikTik and Instagram respectively, our marketing activity has surpassed our client's expectations and targets.
Assuming a sales revenue of $10, we would have netted our client a total of $33k in marketing revenue.
Not too shabby.
For Powerful Facebook Ads Management and Creative Content Marketing, email us at [email protected] or whatapps us at +65 9800 2612.
AppLabx is a digital consultancy agency based in Singapore. Since 2016, it has served more than hundreds of clients, spread across a diverse range of industries and sectors.