Key Takeaways
X has implemented an annual subscription fee of USD1 for new users in New Zealand and the Philippines
New users who opt-out will only be able to take 'read-only' actions, such as: read posts, watch videos, and follow accounts
Feature is supposed to weed out bots
---
In a strategic move against bots, the social media platform formerly recognized as Twitter, now referred to as X, has initiated the implementation of an annual subscription fee of US$1 for new users in New Zealand and the Philippines.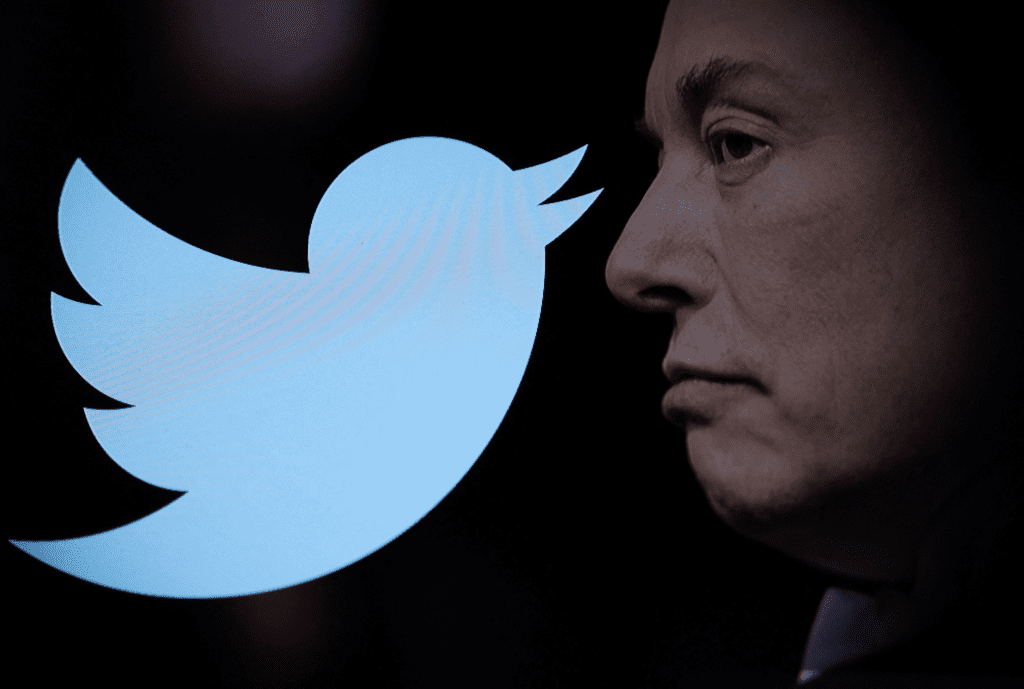 This development, initially brought to light by Fortune, encompasses a subscription plan offering access to pivotal features such as tweeting, replying, retweeting, and liking for the nominal fee of US$1 per year.
Following the coverage by Fortune, X disclosed the comprehensive details of this subscription initiative.
According to an official statement released by the company, dated October 17th, a pioneering subscription method named 'Not A Bot' is currently undergoing testing for new users in two specific countries.
This innovative trial has been devised as a robust measure to enhance the company's existing substantial endeavours aimed at curbing spam, safeguarding the platform from manipulation, and mitigating the presence of automated bot activity.
This is in line with a flashback post made by Elon Musk earlier reported in September, in which he said: "The single most important reason we're moving to have a small monthly payment for use of the X system is it's the only way I can think of to combat vast armies of bots."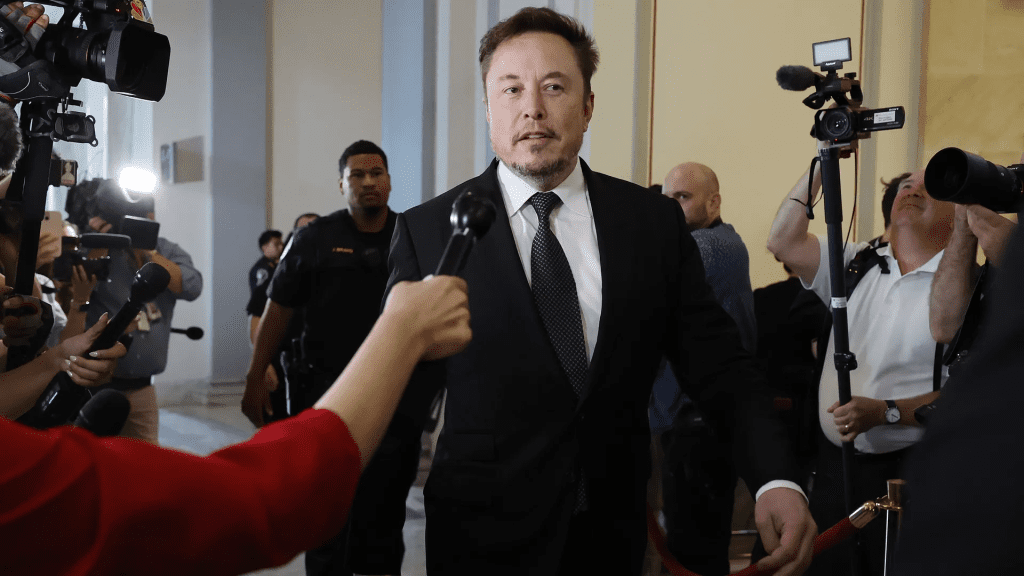 In the recent protocol implemented by the platform in New Zealand and the Philippines, new user accounts are subjected to a two-step authentication process.
Initially, users must verify their phone numbers to confirm their identities.
Subsequently, these verified users are then prompted to pay the nominal annual fee of US$1.
Upon payment, users gain access to a spectrum of essential functions, including the ability to create posts, express appreciation through likes, engage in discussions by replying, reshare content through reposts, quote posts, and conveniently bookmark posts of interest.
What Do Subscribers in New Zealand and the Philippines Get?
Create Posts
Like Posts
Bookmark Posts
Reply Posts
Repost Posts
"New users who opt out of subscribing will only be able to take 'read-only' actions, such as: read posts, watch videos, and follow accounts," X said in the post.
For more information on the Not-A-Bot program, refer to X's terms and conditions here.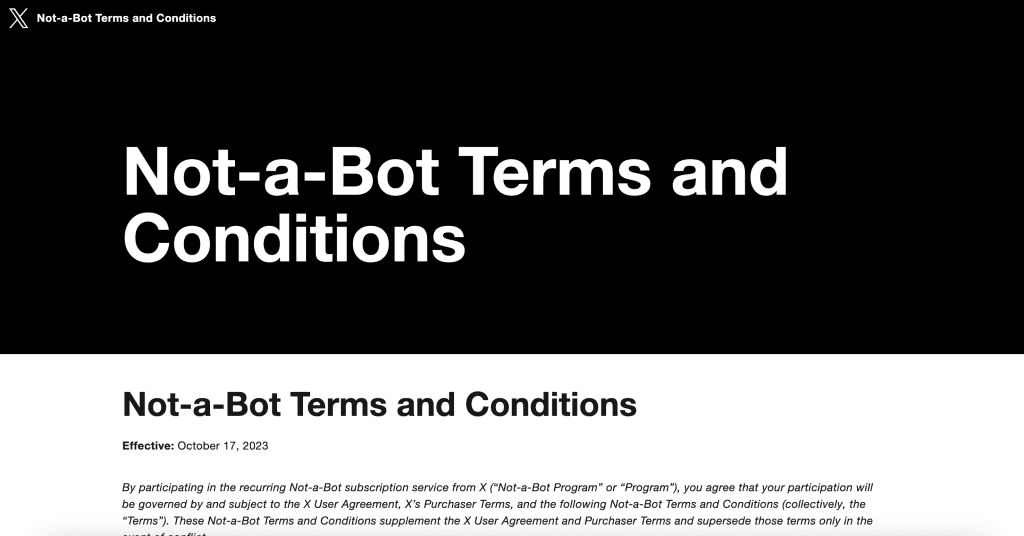 According to X, "This new program aims to defend against bots and spammers who attempt to manipulate the platform and disrupt the experience of other X users. We look forward to sharing more about the results soon."
The interesting question herein is if it was to combat bots and spammers, a first-time one-time fee would suffice (according to the logic presented by Mr. Musk).
Why then does X require this subscription fee to be an annual recurring charge?
The decision to impose charges on new users aligns with Musk's strategic vision to diversify revenue streams beyond conventional advertising methods.
However, a tweet announcing the new feature insists the fee is not meant to be a "profit driver."
Musk envisions a broader scope for X, aiming to transform it into an all-encompassing application.
This expanded vision includes integrating payment services, marking a significant shift in the platform's functionality and revenue model.
By exploring alternative avenues for generating income and embracing a comprehensive approach, X aspires to establish itself as a multifaceted platform catering to various user needs.
Share your thoughts below.