If you are in the car retailing business, how can you get more sales? With the ever-changing car legislations implementing every now and then, how can your car business emerge strongly in this quarter using digital marketing?
In this article, we will share some tips and techniques.
Shift and Focus on Conversion-Type Campaigns
Promotions and Offers to grab low hanging fruits
Unique Ads to differentiate from the rest
1. Shift and Focus on Conversion-Type Campaigns
The show has already fulfilled the key marketing objectives of "Branding" and "Engagement". In fact, several articles of the Motorshow were published on major media outlets such as ChannelNewsAsia, Straits Times, etc. This served as a good initial branding for your cars. Moreover, visitors to the car expo would already have received a further exposure to your branding. In addition, during the fair, your staffs and associates would already have engaged with those consumers that had a relatively higher interest in buying your cars.
Thus, with both the branding and engagement phases done, it's now time to focus on the conversion type marketing campaigns.
Conversion campaigns are those that have the highest percentage of closing the sales of your products to the customers. According to Facebook, "Conversion" is "Valuable actions taken…such as making a purchase". To kickstart, create some conversion type marketing campaigns using Facebook Ads or Google Adwords. For the former, there is a Conversion Optimization Campaign strategy that allows you to optimize for Conversions on your Website, App or the Facebook messenger platform.
Be sure to install your Facebook pixel on the "Thank You" Page to verify that a purchase is made. A caveat here is if your past purchase histories show that most buyers purchased offline at your showroom, then it is a better idea to have the conversion event to be completing a form for showroom viewing, or to book a showroom visit through the Facebook Messenger platform.
2. Promotions and Offers to grab low hanging fruits
Promotions make your brand stands out from the sea of car businesses in Singapore. Based on our past experiences in the car dealer industry, we noticed that an inclusion of promotions in the ads generally brings about a higher lead count. Type of promotions matters. Consider from a range of in-kind offers like:
Free Test Drives
Warranty and in-house servicing
Free Car Accessories
Loan Packages
to monetary promotions like:
Cashback
Percentage off certain prices, i.e., 8% off price
The one or two weeks after the Motorshow is an important cooling off period that prospective buyers are thinking and mulling over the different brands, models, prices seen during the fair. Thus, it is crucial to add in some promotions as dealbreakers to incentivise hitherto undecided consumers into buying your car.
If you choose the Conversion type campaign, there is an offer module that you can click on, and add in attractive copywriting about your promotions for prospective customers to redeem.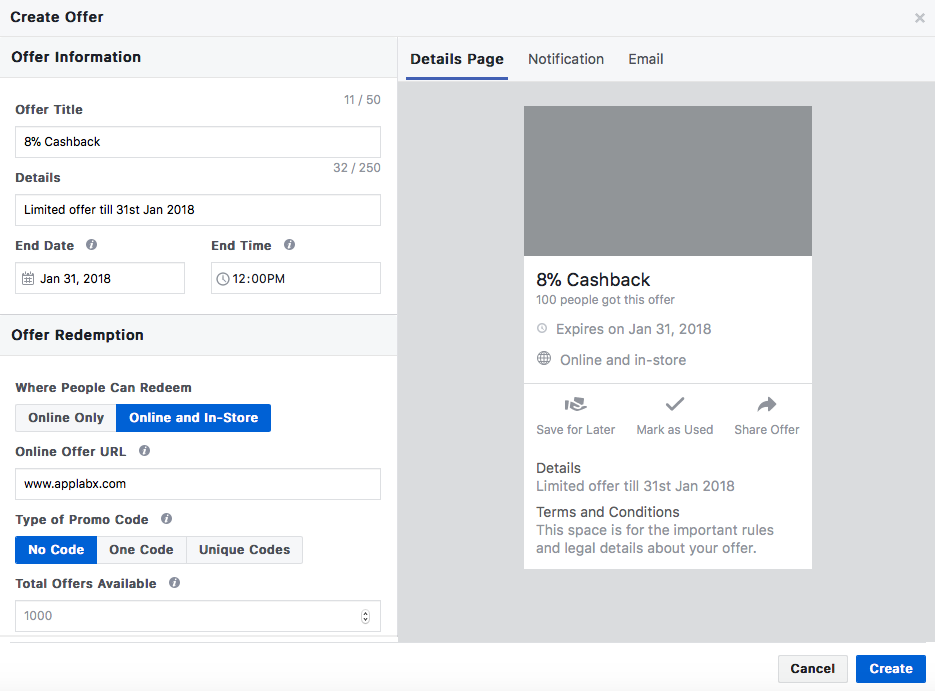 3. Unique Ads to differentiate from the rest
At AppLabx, we constantly research, survey and think differently from the rest of the agencies in Asia. At the heart of our content marketing is cutting-edge innovation. We are always creating fantastic ads for our clients. Not only creativity, we are highly analytical to recognize that different ads attract different segments of customers. For consumers who came for the car expo, and required more persuasion to buy your cars, we recommend focusing on creative ads that reinforce your branding and bring out the promotions in a scintillating fashion. This pushes this group of consumers to the engagement phase, and thereafter to the conversion phase. For example, some of the ads that were done by AppLabx for our car clients.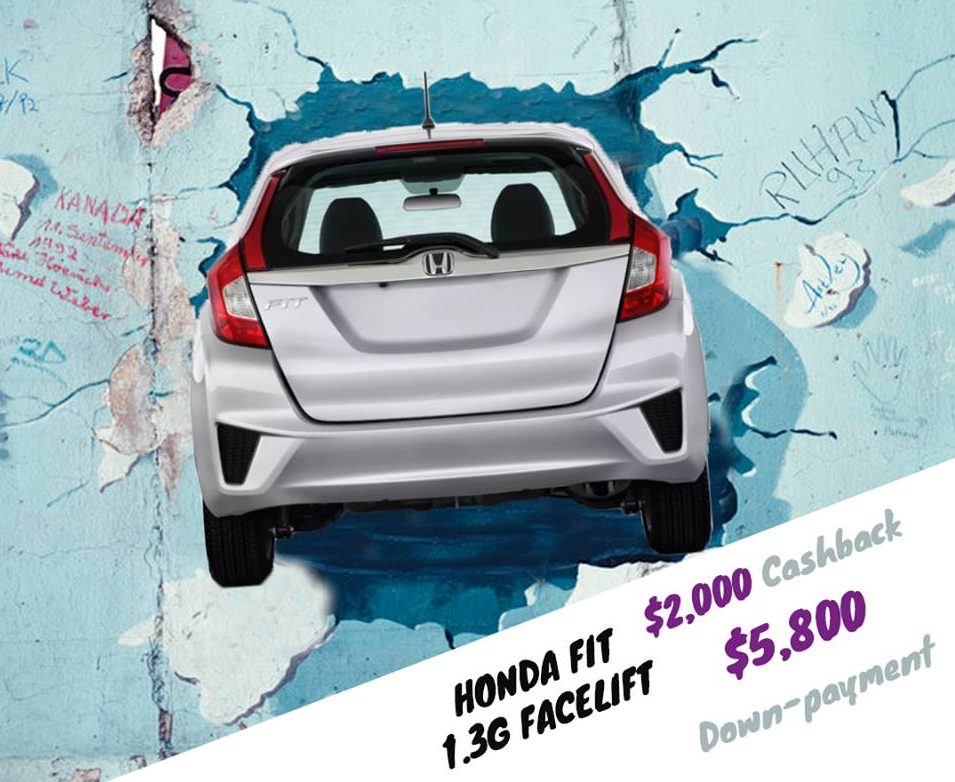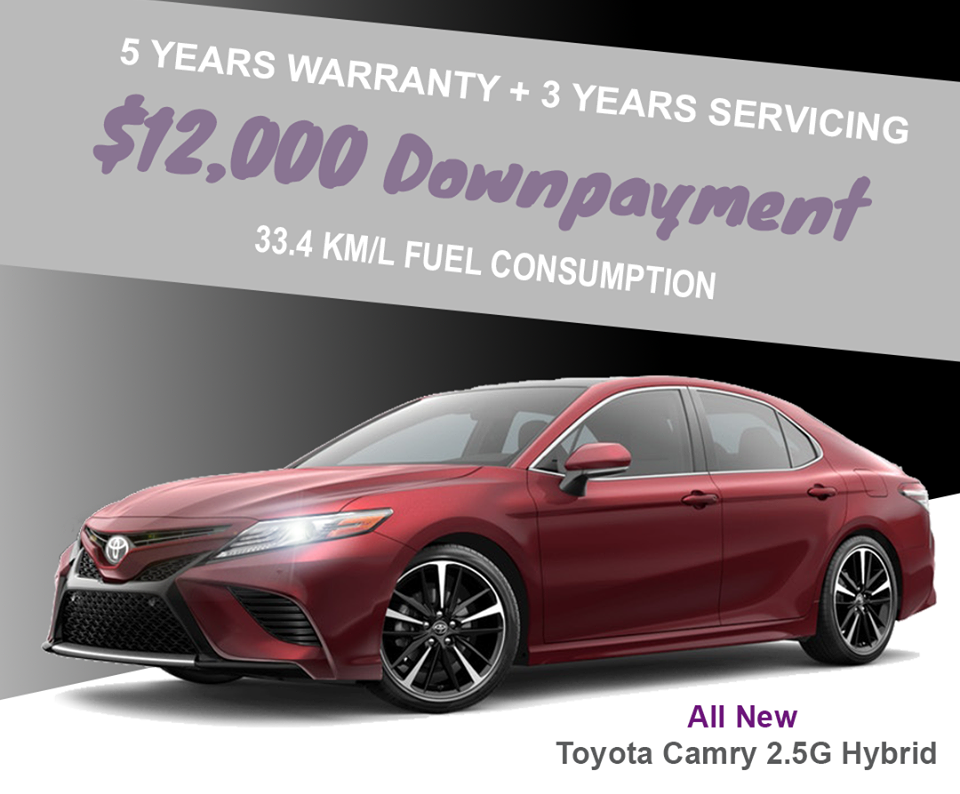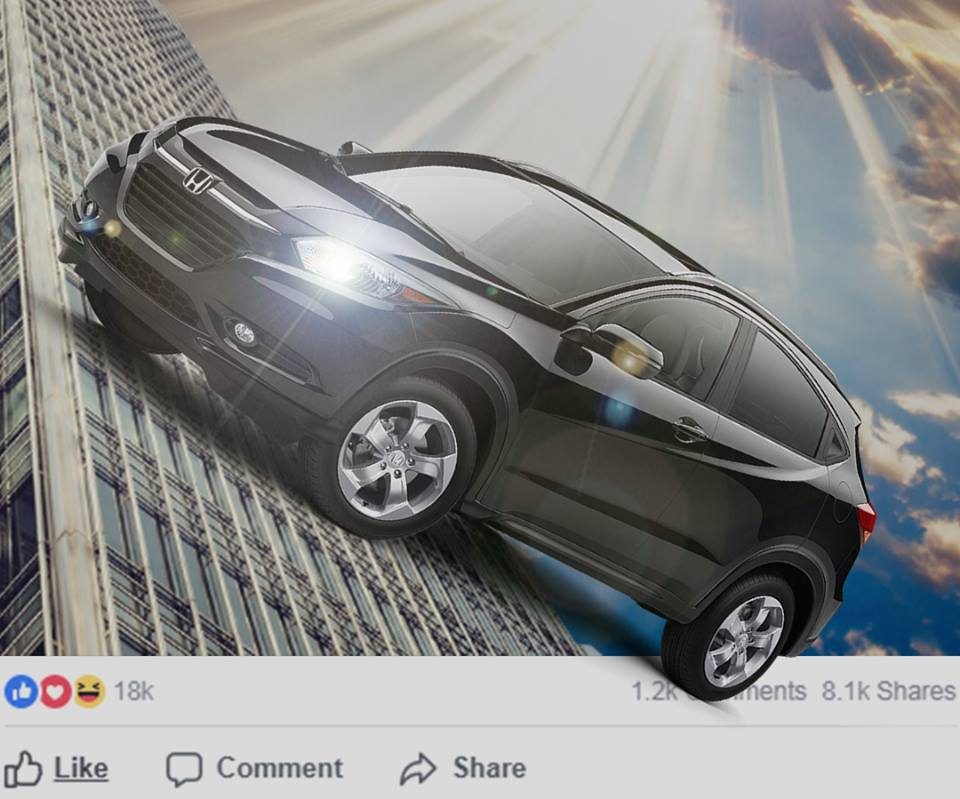 As shown below, these ads (plus with the correct targeting) resulted in high relevance (achieving a score of 8 and above) and engagement, i.e., likes, shares, comments and leads. If your business needs more creative ads for stronger and better branding, let us know by emailing us at [email protected].
Don't wait. Make full use of your participation at the Singapore Motorshow 2018 by monetizing on your branding and engagement phases and maximizing post-fair sales conversion.
If you need our digital consulting advices, click over to Singapore Digital Marketing Agency now
AppLabx is an innovative digital consultancy in Singapore, Malaysia and Vietnam. Since inception, we have helped many clients with their digital strategies and execution, excelling in content marketing, graphics designing, social media marketing, ads managing and analytics analysing.
Image Credits:
motorshow.com.sg